After the gloom comes the shiny. You know how much I like shiny. Shiny, shiny distractions from what on earth a "
garantie locative
" is and how to obtain one, and how to get to Prestwick airport at 6am on a Sunday morning. Here are the shiny interludes from the last few days.
I did go to Uniqlo to check out the
+J
stuff. I really have no idea if I actually liked what I bought, or if I was merely dazzled by the shiny promise of rare, limited edition, designer cheapness and the glossy magazine hysteria ('Grazia says I have to buy it! Now!').
The hysteria propelled me to buy a black wool pencil skirt (£24.99) and a black merino jumper (also £24.99). They are unlikely to get anyone's pulse racing, but they are very useful, yawn. In fact, they might be a decent sleep aid. Look:
Look once before retiring, and zzzzzzzzz.
Also, I love how I can make brand new clothes look dishevelled and creased, and generally a bit lived in. I should work on historical film sets painstakingly ageing the costumes simply by eating my breakfast and walking the dog in them.

This gratuitous loo shot - I know you love checking out whether we ever change the copy of The Economist (answer: no) - allows me to segue seamlessly into yesterday, when I found myself sitting on the loo (and in the bath, and on the bed) at Papa Waffle's balancing a laptop and plate of waffles as a lovely photographer not acquainted with my total absence of motor skills encouraged me as follows:
"Could you just throw the waffle up in the air, then look at me and pretend to be typing. Then breathe in through your nose and out through your mouth. Remember, we're aiming for FUN".
(I'm contributing to an article on blogging. Yes! Blogging is fun! Noone mention the apocalypse!)
I particularly liked the bit where his sidekick, who has threatened to comment on these pages using his over the hill drag queen alter-ego if I misrepresent him, told me I should try and raise one eyebrow like Kate O'Mara.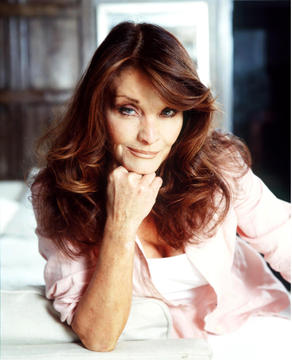 I didn't like to tell him I don't have any eyebrows.
"Remember SEXY FEET Emma!".
Oh yes, sorry. Sexy feet, breathe through your mouth, Kate O'Mara eyebrows, toy with a piece of waffle, throw one up in the air and catch it AND type. And make it FUN. Easy. Especially when you are 83% white wine after a wonderful Twitter lunch
here
(mmm pizza bianca) with
Mrs Trefusis
and a
selection
of
other
luminaries
(Mrs Trefusis did sterling work trying to persuade the other attendees to take a part share in the weepette, sadly without success).
Incapacited both by the wine and hilarity, I was very bad at all of this and haunted by the fear of leaving waffle crumbs. The Bearded One can be quite terrifying.
"Papa Waffle has a mouse problem" I would wail every few minutes, brushing ineffectually at the crumbling waffle mountain. "I'm DEAD if he ever sees this".
"Mouse! Good idea. Ok, Emma, how about balancing your mouse on top of that pile of waffles like a mouse mat?"
I can hardly bear to imagine what the results will be like. I deliberately didn't ask to see them in case they were crushing. I strongly suspect they will never see the light of day, but will be replaced with an archive picture of a waffle, or Hercule Poirot. They told me I was a "good sport" which sounds suspiciously to me as if I might have forty three chins and look like the village idiot. Perhaps Hercule is the way to go.
I also went from
Reading
, to Notting Hill, to
Wimbledon
to
Soho
, to the Acton Megabowl (for my niece's birthday party, terribly hungover and unwillingly assisted by a taciturn cab driver called Julian),
back
to
Soho
and back to Notting Hill all in 24 hours. My Oyster card is steaming, and I think that Boris Johnson should give me a medal, frankly.
I return on Sunday. I will have much to relate, I imagine and might even squeeze something in before then. Prayers, please, for Michael O'Leary's box of metal death not to fall out of the sky.