Hey, you know what time it is, internet ? It's TOY BELGIUM time!
Pochyemu
, I hope you are taking notes.
Look closely at the following scene.
This, internet, is Belgium.
See?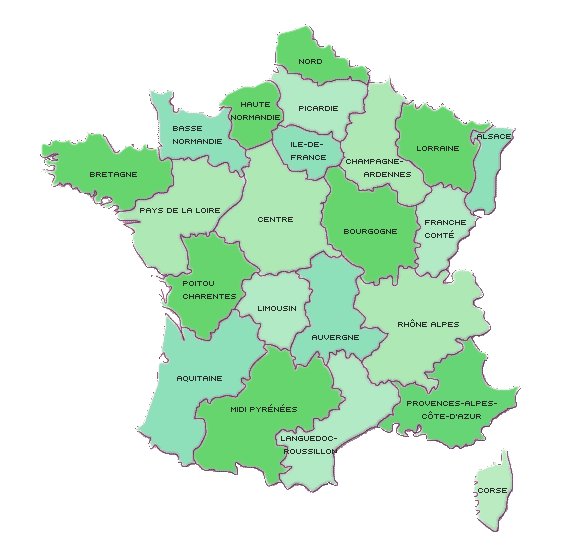 In the South, la Wallonie, the French speaking region, represented by a cock. I mean, in, like, heraldic terms. I don't actually know any Walloon politicians by name, and even if I did I wouldn't be so rude. Not unless they really, really deserved it.


I didn't have a cock, so it got a turkey, but personally I think the resemblance is impressive.
In the North, Flanders, the Dutch speaking region, represented in heraldry by the black lion. A very very small black lion according to my stolen image. There will be fighting about the relative size of stolen heraldic images if this post ever reaches the provinces, I tell you.
I got a bit confused and thought it was a dragon. And yellow. Not that I actually had a yellow dragon, so I went for a yellow stegosaurus. Eh, what's the difference. It looks good.
The yellow stegosaurus of Flanders, rampant!
Next, if you refer back to our Belgium tray, you will note a small interloper on the far right hand side. This is the German speaking region of Belgium, represented by this Pokémon figurine.
Mrs Kennedy
might know what it's called. She's President Obama's special advisor on Pokémon, you know.
We need not concern ourselves unduly with the German bit, since it basically keeps out of trouble and is the size of a medium family saloon car. So I've given it a saucisson to keep it happy.
Ok? Ok.



Back to the serious bit.
Historically speaking the Walloons (turkeys) were In Charge of Belgium. This is why they get to have the impressive facial hair and armour. They spent History, both before and after King Leopold created Belgium out of one of his ribs and some waffle dough in 1830, crushing the faces of the Flemish poor into the soil, eating Flemish babies for breakfast and generally poncing around. The Belgian aristocracy is all Walloon and the Belgian gentry have ridiculous medieval names like Godefroid, wear tweed underpants and think it is still thirteen hundred. There are normal Walloons but we need not concern ourselves unduly with them, since as we know, history is written by men in tweed underpants.



The Walloons, however, had their comeuppance in the late nineteenth and early twentieth century, due to deciding that industry was fearfully common and non-U and they would have nothing to do with it. Consequently, they all now live in a sort of marshy wasteland filled with cows and are very poor and unemployed.
"Baudoin, it's your turn to spread the slurry!"
"No Godefroid, I distinctly remember it's your turn. I am busy tending to Fabiola and Paquerette. Do you have a couple of Euros you could lend me for new underpants?"


In contrast, Flanders is the preserve of honest sons of toil. They spent History labouring in the waffle mines and building larger and larger breweries, and now get to enjoy the fruits of their labours; Flanders is RICH. Not only is it rich in monetary and resource terms, it is also rich linguistically, with words and phrases like 'snotvallen', 'hevige snurken', 'witloof' 'schildpad' 'slagroom' and 'krulekes'.
Oh, they get to run the government too. Whether this is an advantage remains a moot point.
Flanders considers itself to be paying to keep the feckless Walloons in tweed underpants and out of trouble.


So far, so clear. But wait! What is that head of endive doing? And who are the strange figures that surround it?
Brussels is conveniently situated in the middle of Belgium, allowing the turkey and the stegosaurus both to claim it is theirs. The stegosaurus frankly has a better claim geographically, but the turkey has the upper hand linguistically, since everyone speaks French (badly) in Brussels and only some people speak Dutch.
"No, you"
"Chicon!"
"Witloof!"


This might be awkward. However, help is at hand in the form of this figure:


Can you guess who the Euro wielding diver is? Yes! It's the European Union! Well DONE Pochyemu. The giant swilling pots of cash provided by the the European institutions have, for some time, kept the stegosaurus and the turkey playing nicely, if in parallel rather than actually together.
Comme ceci
:
Unfortunately, the stegosaurus has in recent years decided to get more and more officious about the correct name for a head of endive and refuses to let any turkeys live anywhere ruled by the stegosaurus unless they learn to say 'witloof'. The turkeys refuse. They are standing firm for 'chicon'. This has caused the breakdown of pretty much all government in Belgium. Interestingly, noone has actually noticed the difference.



Onoes! The giant lizard of intolerance and bigotry is threatening to gobble them both up! What will happen?