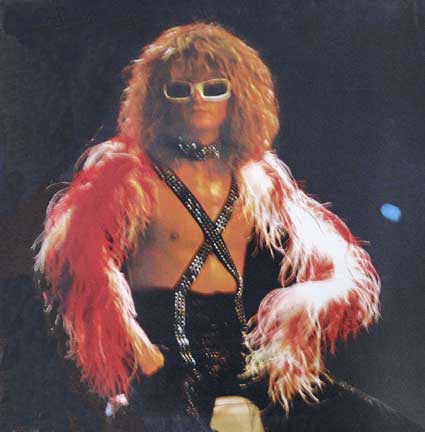 Hello! I promised fun didn't I, and let me say that this rash promise has preyed on my every waking moment. 'Fun, fun' I have been muttering to myself 'Fun'. Noone in my immediate entourage has any helpful suggestions. The eurospawn would direct you to 'Extreme Dinosaurs', a sort of lametastic gang of dinosaur dude superheroes. The CFO has some pleasing lengths of cable he could show you, coupled with further discussion of whether his rogue nylon pants have caused a flea infestation. My colleagues here on the corridor of ennui are frothed up into skittish excitement by an upcoming judgment on Greek pharmaceutical wholesaling. I think I'm on my own here, aren't I?
So, I thought we could have a little French music quiz. This was prompted by a discussion recently with
ParisGirl
- so you aren't allowed to answer PG. Let's see how much you all know about French music! Yay! (Sorry, this was the best I could come up with on short notice)
UPDATE: Now with shiny possibly wrong answers!

1. Which of the following is not a genuine Jacques Dutronc lyric:
a) I put cactuses in my underpants
b) I like girls from blast furnaces
c) I have dreamed of being an air hostess all my life
d) My umbrella has holes in like my heart
A: As Kate says correctly, the answer is (d)
2. Which famous French cinema personality had hits with songs entitled "I smell bad", "Ok cockroach (I am black)" and the English language thriller "I'll strangle you" (ah ah let me penetrate your memories / woman who can bind you hand and foot/ I'll strangle you) ?
A: Gérard Depardieu
3. "Tonight it is raining in Knokke le Zoute
Tonight like every night
I'm going home with my heart in disarray
And my dick under my arm"
Who? Why (there isn't an answer to this bit. It's existential/rhetorical)?
A: Jacques Brel. Yes, he is Belgian. But FrancoPHONE. It's my quiz. I can include Belgians if I want.
4. What is Johnny Hallyday's real name? And was that collagen a good idea?

A: Jean Philippe Smet. No. It was not. He looks like a bearded duck.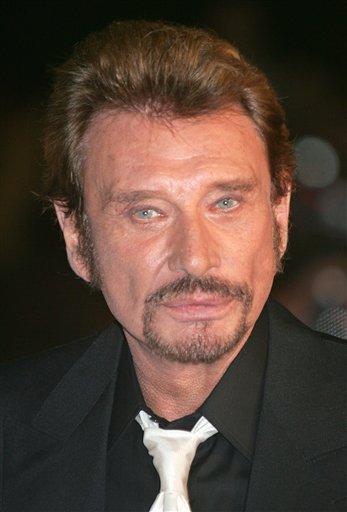 5. What is French rapper MC Solaar's ghetto fabulous first name?
A: Claude. You just can't see it anywhere but France, can you?
6. Who are these people, and do they fill you with the same cold dread they do me?

Please highlight all sexual and narcotic references in their songs "La Merguez Party" and "La Fête au Village"
A: Les Musclés. They had their own sitcom for most of the nineties, which is a frightening thought. I preferred "Classe Mannequin" on M6 though (does anyone know what I'm talking about? No? Thought not. Probably better that way) The Wikipedia entry is bizarrely detailed and claims there is a lot of subtext in songs about sex and references to the pharmacists daughter giving them pills. Odd. Horrid. Yeesh.
7. How did disco queen Claude François ("I have a bigger appetite/ Than a barracuda / I'll drink all the Nile / If you don't hold me back") meet his untimely end?
A: Some controversy here; we all know it was electrocution in his bath, but the actual equipment varies. Zoe: hairdryer; Kate: light bulb; Me - "vibromasseur". Wikipedia "appareil électrique defectueux".
8. The following describes the video for which song, by which artist, in which a young girl falls in love with her hospital nurse?
"The video begins with a portrait of Sigmund Freud in close-up, then shows that of X's mother. The song's lyrics are subtitled. X sits on the floor, wearing a white and transparent nightgown and makes faces. When the chorus begins, X turns blue and begins to jump ; the moon and the stars can be seen in the background. Afterwards, she participates in a demonstration with three children holding some placards. Then, her decapitated head is served at the table on a plate, and the children are going to eat it. Finally, the singer cries, and is slapped in the face."
A: Mylène Farmer. Again Kate triumphs, even though she slightly cheated.
There are no prizes. Do it for the love of knowledge alone. Go on. Answers tomorrow.