The Village Fête - The rules. Because a village fête must have rules. Without rules, it's just a short step to eating each other.
1. You can enter as many things in as many categories as you want. Especially if you are me. If you enter a category, I will. Just so there is sufficient competition.
2. Categories are:
- Vegetable carving
I would mark this one down for excessive reliance on toothpicks, myself.
- Decorated cake
You too can convey your favourite piece of military hardware in the medium of buttercream!

This
is the best cake decorating website in the history of the universe. I command you to go there. Thank you
Juddie
.
- Pet, or pet and owner, fancy dress
Creeping you out as much as it is me? Yes? Good.
- Creation made from office supplies (this one for my fellow office drones - go crazy with those Stabilos! Hole punch yourself into the white heat of creativity!)
- Tray or shoe box garden (or other landscape - I will demonstrate later this week)
- Soft stuff (sewing, knitting, garments, kittens)
- Miscellaneous - because I would hate to fetter those creative impulses that are harder to characterise. A pig made from twigs!
And why not.
Obviously, if you have a large real pig to show us, I would be churlish to refuse. Possibly they qualify as "soft". I do not consider myself qualified to opine.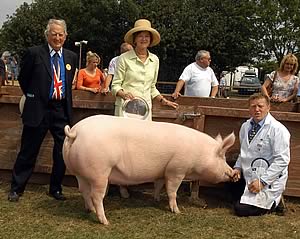 3. The judges decision will be final and arbitrary. The judges are permitted to make up any rules they see fit in judging their category.
4. Entries can be submitted either by uploading a photo of your creation on your own webpage but letting me know, obviously, or to the Belgian Waffle email:
belgianwaffling@gmail.com
5. Prizes will be made up by me on the spur of the moment. They will be Belgian. You have been warned.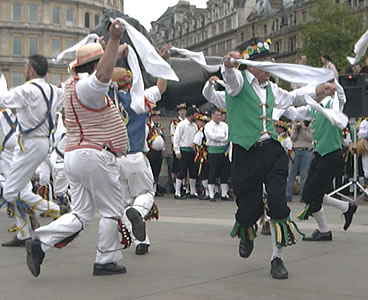 6. Anyone found morris dancing will be instantly disqualified.
7. Entries close on
31 August 2008
and winners will be announced on
6 September 2008
.
(*
I do promise to post some other, non-village fête stuff soon too. I have much to say on topics including hats with integrated beards, and the miraculous resolution of the rusty spoon cat conundrum)